Hey everyone, welcome back to relationshipdj!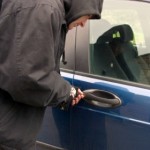 Ok so I have an analogy for you guys, what happens if you leave your car door unlocked and someone steals your car aren't you the one to blame, especially if you didn't bother to check if the car door was  locked. What I'm saying is that you should always make sure that what you have remains protected, or it can really cost you. Ok so enough analogies for now; let's get to the real point of it all.
I have always said and believed that if my girlfriend wants to do something as stupid as cheat on me, I don't want it to be on my account or because of something I did or didn't do.  Although one of the things men hate about women is how they require our undivided attention, we do in fact try our best to provide all it if we can. I mean I can't stand women that want attention 24/7. I think it's just pure selfishness, when a woman wants a man's world to revolve solely around her.
Women required attention
With that said, I do know though that women are emotional creatures and they do in fact require that a man pay attention to them. They want to have that emotional connection with their man, to have something I feel to talk about with their girlfriends. So what I'm saying and this is for the men especially, if you have a girlfriend and you are not giving her the attention she requires, then you might as well, just stop being with her because she may start getting it elsewhere. Believe me some men can seek out women that are in relationships but are vulnerable because they aren't getting the attention that they need from their own men, hey it doesn't require much work on his part to do what her man isn't doing.
Most of the time women end up cheating or come close to doing it because the guy they are with are not putting in the work in the relationship. If your girl feels that she's doing all she can to make it work and you are just doing the minimal on your part, if she gets with someone else that's giving the same amount as she is, then gentlemen you really don't have a case in getting mad. Now I'm not condoning the cheating part, but I guess what I'm saying is that, women will naturally go where they feel wanted, needed or appreciated.
Ok so here's a short story of a girl that's dating this guy and she feels sometimes she's putting in all of the extra work and he isn't making much of an effort. They are in a long distance relationship and sometimes they go on for days without talking to each other for some reason or another. Sometimes it's work, school, etc. Right now the situation is pretty intense because her man doesn't even live in the states so talking to him is so much more difficult. In the past week he recently moved from one apartment to another and he hasn't gotten his phone hooked up so they really haven't spoken to each other for a good number of days. So this has really put a strain on their relationship, to her it seems that he just isn't even trying to find a way to contact her at least to check in and let her know that he's alright. She feels helpless and really wishes that he would put in that extra effort to make the relationship work. But it gets better, she is now in a situation where a "friend" from the past has stepped back into her life and he is saying and doing all of the things that she simply wishes her man would do for her. She finds herself being drawn into this friend although she is still very much in love with her man. Problem, I would definitely think so. (8201)
Pages: 1
2