My Long distance relationships Story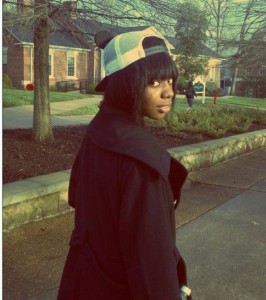 Would I do it? No. Have I considered it? Yes. Why? Because I'm a sucker for romance. It's not easy and I applaud those who've done it and have succeeded but let's get down to the story of why I couldn't have a long distance relationship to save my life. A time not too long ago, I decided to accept the friend request of a very attractive guy.
Within weeks, I had convinced myself that he was the one for me. Adorable, sweet, charming, smart, and just perfect in every way. There was a minor problem though. He lived in DENMARK! I know what you're thinking. Why on earth was I talking to him in the first place?! Honestly, it was completely innocent but then it grew into something more. It wasn't love…more like infatuation.
He was a drug I got hooked on and I couldn't get enough of him. Months passed and I swore this was love until the day he said we couldn't talk like "that" anymore. I didn't know it was possible to cry as much as I did last night…darn female hormones and emotions. His reason was that it was unfair to put ourselves through this when we both knew that we'd never see each other. Sure, he was right but it didn't hurt any less.
It makes sense actually. If we were to get into a relationship, I would've surely cheated. How do you stay faithful to someone you can't see or touch. How do you love someone you've never TRULY been with? For me, it seems impossible. For you, who knows, it could work. I just hope you're prepared for everything that comes with it. This really isn't much but I believe that long distance relationships are something serious. If you're going to do it, then you have to put your all and then some.
Read Do Long distance relationship Work? (682)