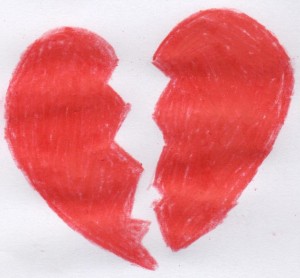 Breakups are never easy
The hardest part about a breakup is seeing them and remembering all that you had,, the laughs you shared, the passion you felt, the tears you shed. So when my ex-boyfriend suddenly decided to get into another relationship after only a week of us being broken up, you could only imagine the shock that assaulted me.
No, I didn't love him but I was "in like" with him….deeply. How do you deal with that? I just tried my best to move on too. If he could do it so quickly then it shouldn't be that hard. BOY was I wrong. I found myself feeling even worse about myself than I've ever felt in my life. I had a constant stream of flirtationships and made it a habit to never stick to one guy for too long.
When a nice guy came along, I'd get scared because I believed they had something up their sleeves but in truth, I was just too scared to put my heart in the hands of another human being so I played the hearts of men instead, giving them a taste of their own medicine. It was easy.
The boys fell quick and hard for me but it didn't feel any better. They say every kiss begins with "k" but my first kiss began with you so what now? He's fallen in love with his girlfriend and I've fallen in love with the night life and it's an abusive relationship that I can't get out of but then again, I never said I wanted to. It's a sad life really but at the end of the day it's my life. (673)