The thoughts of a Father-less Girl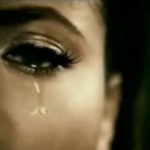 I've been living without my father for all my life and been living with my step father for most of my life and my mother every step of the way. Living with a step dad was bad and good at the same time. Good because he isn't the boss of me and the phrase you are not my father was used many times, and bad because I have never had that father daughter type of relationship that most of my friends had.
My friends would always come to me and tell me how, "I love my daddy", our "ugh my daddy's getting on my nerves." But just sit there and listen and imagine me in their situation. There is not a day that goes by that I don't think about my biological father. Since elementary school, I would question my mom about my father but she thought that I was just too young to understand so she wanted to wait until I got older to tell me about him.
A girl without her father is like a baby deer that lost her mother. You feel lost, confused and most of things you are going through, you have to learn on your own. Since I was two months old my father was deported on to Haiti, and ever since then I have never seen him again and it's not like I would remember him because I was just so young.
I always wonder whether my father thinks about me, the way I think about him or if he ever wants to meet me again or if I have any other brothers and sisters or even if my father ever loved or still loves me. Every time the topic of my biological father comes up with me and my mom she would always tell me how at two months I was never put down, that I was always in my father's hands and that the day he left, they both were devastated.
Sigh… the life with a stepfather where do I begin? Stepfathers to me would be my last choice especially from my experience and what I have been through I will never have kids living with a stepfather and I will never put or try to put myself in a situation like that. When I was living with a stepfather it was like going to hell and back every day. When I had a stepfather it's like he really didn't care about me or my brothers and he always thought that we were to follow his rules, so I guess that it took some time for him to realize we don't follow a thing he tells us to do. The only thing I liked about having a stepfather was that he didn't have the right to hit me and when he did we would end up fighting. The only choice he had was to tell my mother.
My family is very big, meaning it's a lot of work especially for my mom being a single mother with six kids and is doing everything on her own. Knowing that there are a lot of kids then at least 2 or 3 of them are going to have an impact or an effect on not having a father figure by their sides. But even though I don't have a father I do have 4 brothers so I'm ok having men in my house who isn't my father. But I know for a fact that if I were to meet my father I wouldn't be able to call him dad or anything in that matter because I am just not use to it. I won't feel comfortable doing it because I have never done it before. So calling him by his first name would be satisfying.
The person I respect and love the most in my life is my mother, not because she gave birth to me but because she is dealing with me on her own. For a mother to have 6 kids and is on her own and is living a steady life then I have no choice but to give my upmost respect. Thinking about how I don't have a father. Everything I go through I would talk to her about and she welcomes me to  the real world, she is like my mother and my father. When father's day comes up, I guarantee you that my mom will get a gift from me, or my siblings. Knowing that my mother struggles with a lot of stuff and is on her own the least I can do is respect her and show her how much I appreciate her and everything she does for me.
Some of the reasons why I get so emotionally about not having a father because of the way my friends talk about how much on they love or hate or appreciate their father. It's always "my daddy this or my daddy that" but those worlds would never come out of my mouth and I would hate it because I would always to have that kind of relationship or experience. I would always have friends come up to me talking to me about their home issues and what they go through with their fathers, whether good or bad. I don't know why they choose to talk to me as if I understand what they go through but they just do. But it always kills me inside because of it. But not because I am jealous or anything but because I would like to experience what they go through with a real dad.
 I think that people who lives with or still has their father around should be very appreciative of what they have because of what others will never have. Now that I see things so differently I now appreciate everything I have whether it's close friends, family, a home food, clothes, etc.. Because you don't know what others go through and how bad their situation is compared to yours. When I was younger my mom would always tell me to appreciate what I had even though I didn't have a father, I had a mother who loved and cared for me better than what I can even imagine a father could do for me and its now that I am starting to realize exactly what she meant. And I think that's what kept me to always live happy because of what I had so now I appreciate everything that is given to me.
I remember while going through my situation crying everything night wondering where my father was and why he wasn't there with me and my family. But as I got older I started to realize that things were made to be and I was made without a father and just had to deal with it. Not that I still don't feel bad about the situation but I am just going to have to live and deal with it. There is a lot of kids who deal with the same situation and there are those who have it worse than me. So I at least have to appreciate that I still have my mother. Some kids don't have any so I thank God for my situation and besides, I think it's better to have your mother around than your father because for my mother she can tell me anything and be real about it.
To me having no father figure changes you absolutely and effects how you act with guys in your life. Now that I'm a young person guys aren't really on my mind right now. I am more focused on school than social things. But I know that when I am older I am probably going to slip into things or pick guys very wisely because I am not going to have my kids go through what I went through and it's either you make the best of the situation or make it the worse. But now when I do things,  I think about the future and how it's going to be about and that I think about the best way of going about it. Kids without a father don't know most things and that can be their insecurity and it can affect them or my relationship status and how hard it would be to keep one. On the thought of not having a father again I always think about my future. Everything I go through now I would try my hardest to not put my children in the same situation, me, myself won't feel right. So what I do is plan ahead I first talk to God that when I get older I fall into the right person and we do things the right way. Then second take my education very seriously, I will make sure that I get the career of choice I chose so I won't be having and financial problems. Lastly I will always plan ahead so when the time comes for everything is done and set, that the next generation won't have to go through what was an everyday problem for me.
(2603)