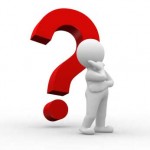 Well self-esteem is how you value yourself. It's how important you think you are. The building up of the self –esteem starts off at a young age. If as a child you were always told that you were pretty, it will stick with you. As for me, self- esteem was something I had to build. It's not easy to establish a confidence when those around you are bringing it down.
I had a friend that was always picked on at school for as long as I can remember. People would make fun of how she looked which caused her to dislike her image. As she grew older she began to date.
At first, she thought no one would be interested in her. However, when boys started coming her way, she accepted them because that was what made her feel good. She gave them her all not knowing that they didn't have the same intentions. She did not conserve her morals, leaving them behind for the sake of the relationship. Her doing that allowed the relationship to disrespect these morals. Altogether it turned to what he wants, what he needs, what makes him happy. And when he doesn't get that, he questions her love. Sometimes it's hard to listen to yourself and block out what people our saying.
Some people take awhile to move forward, understanding that what you think is all that matters. Society has always put up a picture of how one should look. People and their opinions will never change but you also have to watch at times how you say things, especially if you don't know the person well.
For those who constantly question their appearance, embrace your beauty. Nobody is perfect and killing yourself to do that won't help! It's not about the outward appearance but what you are on the inside. I know this sounds so cliché but there is a reason why it is said because it's true and it makes sense. It sounds so obvious but many of us ignore it. For her, it took good friends to help her realize that's she was so beautiful and to blind to notice. Nevertheless, I happily say that much has changed for my friend over the years. Naivety and insecurities is now replaced by confidence and knowledge.  A lot of damage was done but her experiences and realizations formed her into a beautiful young woman today.
(637)