What Guys Hate  about women
6 Try to control your every move-
I know this guy his girlfriend plans out his entire life. From the day they started dating to the rest of their lives. I was watching this sitcom one day and the wife had even picked out a place for her and her husband to be buried. Even when we are dead they are trying to control our move. Men like to wear the pants, so ladies let them wear it.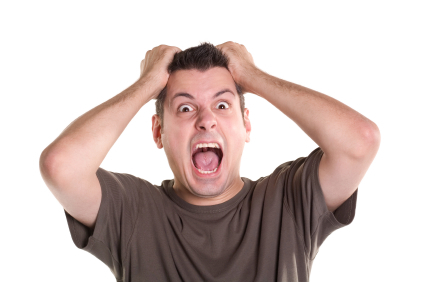 7 Always want to have the talk when you are watching TV- 
You know that one game soccer, basketball, football, whatever it maybe you are watching and that's when she wants to have "The Talk". Hey hell, the talk can wait until after the game.
8 Asking questions like where you, what are you doing?- 
Hey I am not saying that you can't ask where a man is going and what they are doing, but why ask every 20 minutes?  Guys just don't like being questioned about these things, it doesn't matter if they are doing something or not. 
9 Take too long to get ready-
 What is the point of telling someone you will be at her house about 8:00 PM when she will start getting ready at 7:50 PM. Ladies you know it takes you a very long time to shower, shave, find your dress, do your hair and makeup, and why not start getting ready 45 to an hour before the time so that when the guy gets there you are ready? Why have the guy waiting 45 minutes to an hour?
More of What Men Hate About Women
 10 Women with ugly feet wearing open toes shoes- 
Ladies, if your feet don't look good, keep them enclosed, guys don't like looking at overlap toes, unclean toes, out in the open.
 11 When girls ask "Baby Do I look fat"-
 Guys don't like this question, because it's a setup. Let me tell you something, don't' ask for questions you don't need to know the answer too. You know if you are a bit on the heavy side you don't want your man to tell you that you are heavy, so why ask and setting yourself up to hear a lie?  Just because you are on the heavy side doesn't mean he doesn't still love you.
12 Girls that want a guy with a car but they don't have one- 
If you don't own a car why stress on having a guy with a car? I really hate hearing girls stating "oh if the guy doesn't have a car I won't talk to him", well do you have one? If you don't then keep it moving cause a guy wouldn't mind you having your own.
13 Women/Girls that can't cook-
 This is huge; if you can't cook we may have a problem because guys don't always want to go out to eat. It's important to be able to throw down a home cooked meal once in a while to make your men happy. A man always enjoys his baby's cooking, that's of course if she can cook.
hope you have enjoyed reading the what men hate about women and hopefully that will help you in our relationship.
Some of you are long distance relationship you may want to check out our long distance category- advice on long distance relationships
(12686)
Pages:
1
2