Sex Before Marriage: Why We Chose Not To Go There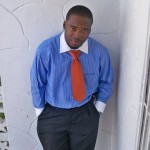 Let me first start by saying that it's been a nice ride so far for Relationshipdj. We want to first of all thank God for his goodness towards us and of course you the readers that have shown your support and participation on our site.  Our intentions here on relationshipdj are not only to share our stories, give advice based on our experiences or the experiences of others but it's hopefully to help others build their relationships as well. So with that said, please, don't forget you are now able to post comments on our site using your Facebook account and it will allow your friends to see what you have been reading and then maybe they will stop by and visit us to and become a part of this movement.
Disclaimer: Sex is a very personal subject and should never be taken lightly by anyone. We ask that two things, if you are not of age or rather mature enough for this subject, then please refrain from reading any further and also if you are please be mindful that this is a sensitive subject and people will obviously have their views and opinions about, we are simply here to share our own and what has worked for us in our relationship.
Why we chose not to go there:
I remember being young adults, when Dony and I started being girlfriend and boyfriend and I have asked her, her opinion about sex before marriage, and her response was short and to the point, she wanted to remain a virgin until she was married. I asked her of course why that was so important to her, and her first reason was because it was never God's intention for people to have sex before marriage and secondly because she knew if ever she decided to do it then she would hear her dad's voice saying "Cheri pa kite moune goute, ou pap van anyen" Translation: don't let anyone have a taste for you have nothing to sell.
When she told me the part about what her dad would always tell, I thought it was hilarious but I had to say I respected that very much. I say I respect that because I myself am not a virgin. See when I was growing up, I had a very different view on life than I have now. At school, on the soccer field and neighborhood we were all doing the same things at a very young age (as a matter of fact too young to mention) that we had no business doing, this was just the environment I happened to find myself in.
I used to go to church with my mom but it wasn't until I came to the states and was older and of course became convicted and baptized that I realized the importance of all this girl was telling me, hence why I myself for myself made the decision that I too didn't want to go there with this girl. So basically you can say that we decided mutually that we wouldn't take our relationship there.
We have many friends and even some family members who seem to think that this is absurd but we don't think so at all. Many of our friends think that we are lying when we say we have not had sex. One thing that people fail to understand though is that our relationship is not based solely on physical attractions, yes I did fall in love with her smile even before having spoken to her but I've loved her all of this time for her for mind, intelligence, the way she makes me feel and so much more. (8214)
Pages: 1
2